I've never been an early riser or a morning person. Never. Probably never will be. But I do have to say that if anything is going to get me out of bed – or tent, if I'm being completely literal – at 3:30 in the morning, it's going to be the promise of an unforgettable adventure. After spending the night (if you can truly call it that) at Mather Campground at the South Rim, the nine of us wiped the sleep from our eyes as we rushed to roll up tents and sleeping pads, filling water bottles and making sure that nothing of importance was left behind.
Assured that we had everything we needed, we headed to the shuttle bus that would take us to our starting point. It was a race against the sun, knowing that the later we started down the canyon, the hotter and more difficult our journey would be. Fear mixed with excitement as we took our first steps towards a place that only percent of visitors to the Grand Canyon ever experience.
And so it began, our trek down the South Kaibab trail, where we were treated with views like these: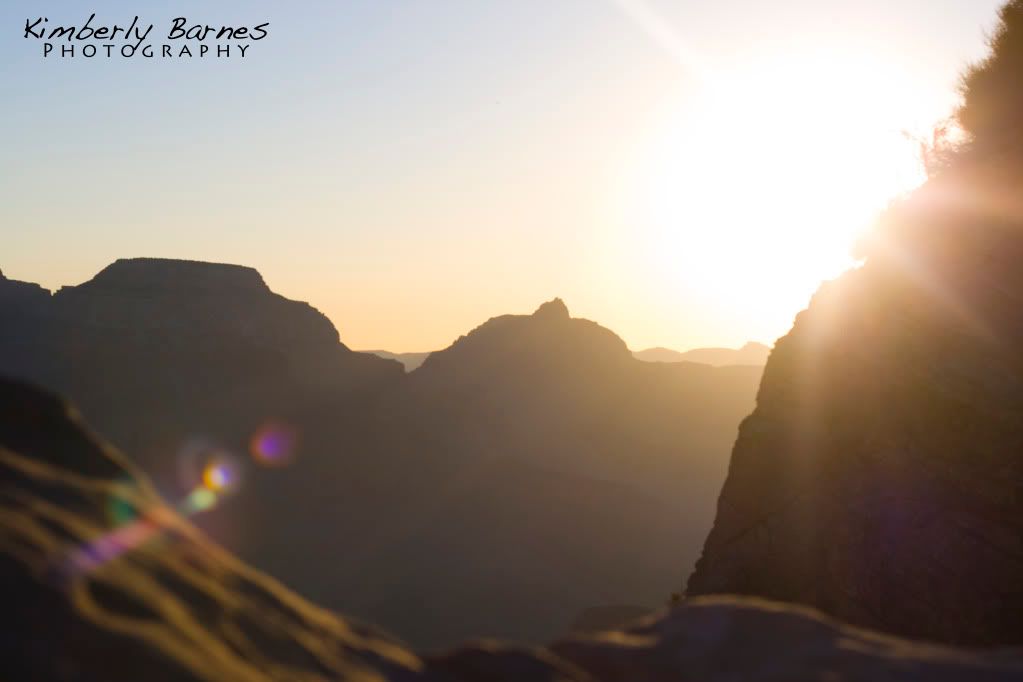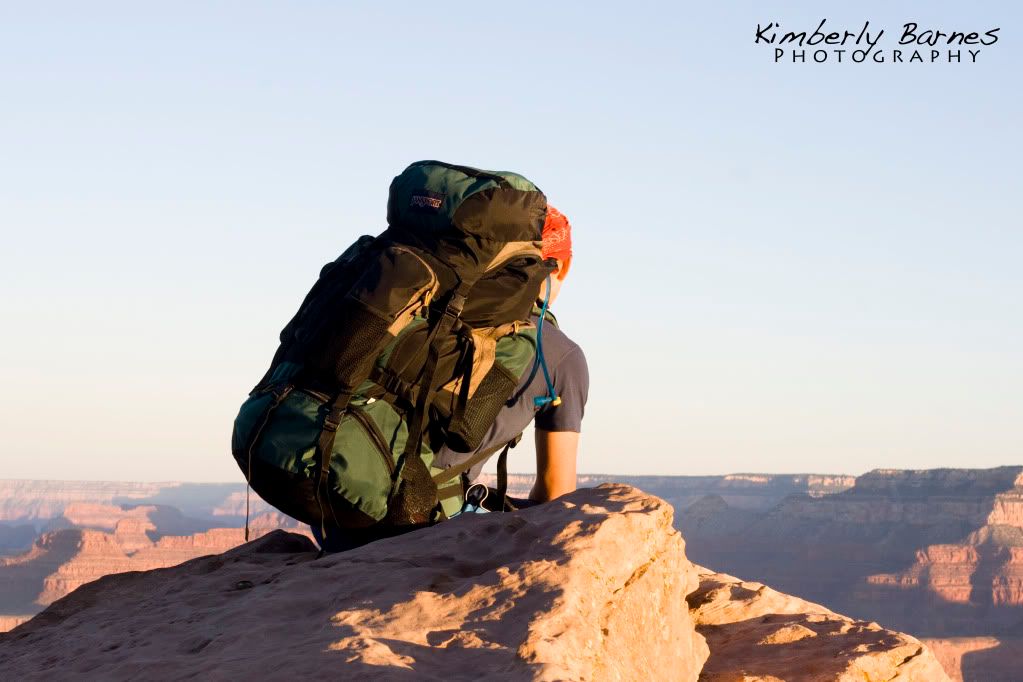 Down 7.1 miles, 4780 feet in elevation. Each step more painful than the last as the weight on our backs took its toll on our joints, knowing that there really was no turning back. With every marker telling us how far we'd come and the sight of the Colorado River urging us on, we had no idea what we would find.
I can't quite remember the last time I felt as much joy as I did when we knew that we had at last reached the

bottom of the canyon and were only steps away from our campground. We arrived tired, blistered and sore, yet somehow rejuvenated by the thought of taking off our shoes and our packs and simply relaxing for the rest of the day. Which is precisely what we did. Okay, I admit it – I

may

have taken a nap in there somewhere too.
I've tried to describe the bottom of the Grand Canyon to people, and I simply just can find a way to truly contain all that it is in a single word. I can only say that it was pure glorious-ness for the beauty it holds and the full realm of emotions one has after traveling so far to get there.
Part three will include photos from our entire day at the bottom of the canyon. Stay tuned…