It was hard to miss the fact that this past Sunday marked the 10 year anniversary of 9/11. For me, as the opening ceremonies began for the 2nd Annual Nashville 9/11 Memorial Stair Climb at the William R. Snodgrass Tennessee Tower, it brought back mixed emotions. Sadness and grief, remembering what we lost – who we lost – that fateful day; and pride, that on this day in 2011, my husband and his fellow firefighters would finish a climb that the fallen 343 started 10 years ago. 343 firefighters that put on their turnout gear and got on their trucks knowing that they probably wouldn't be coming back. Yet they climbed anyway. And so our own heroes honored their fallen FDNY brothers and sisters in one of the most significant ways possible.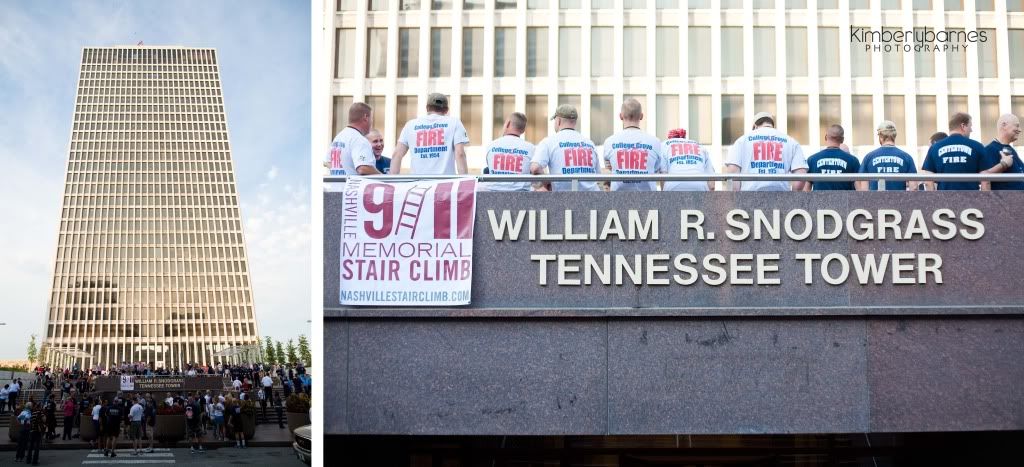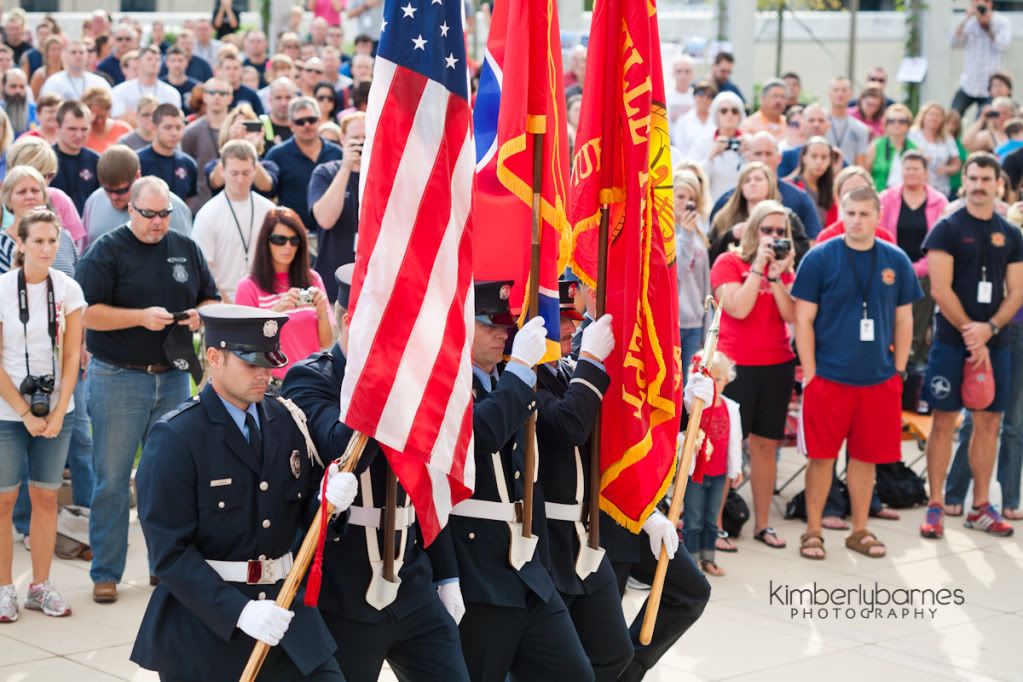 343 firefighters, each one carrying a photo, name and ranking of a single firefighter lost in the Twin Towers, climbing in full gear for 110 flights – the same distance the FDNY firefighters would have climbed that day, had they reached the top.
All participants this year, grouped in companies of seven and most dressed in full gear, climbed the stairwells of the Tennessee Tower four times, passing photos taped to the wall of the very individuals they were climbing for. As each flight got more difficult to climb, they pushed each other on with shouts of encouragement. Some even carried the gear that another could no longer bear. It was a true testament to the bond firefighters have with one another.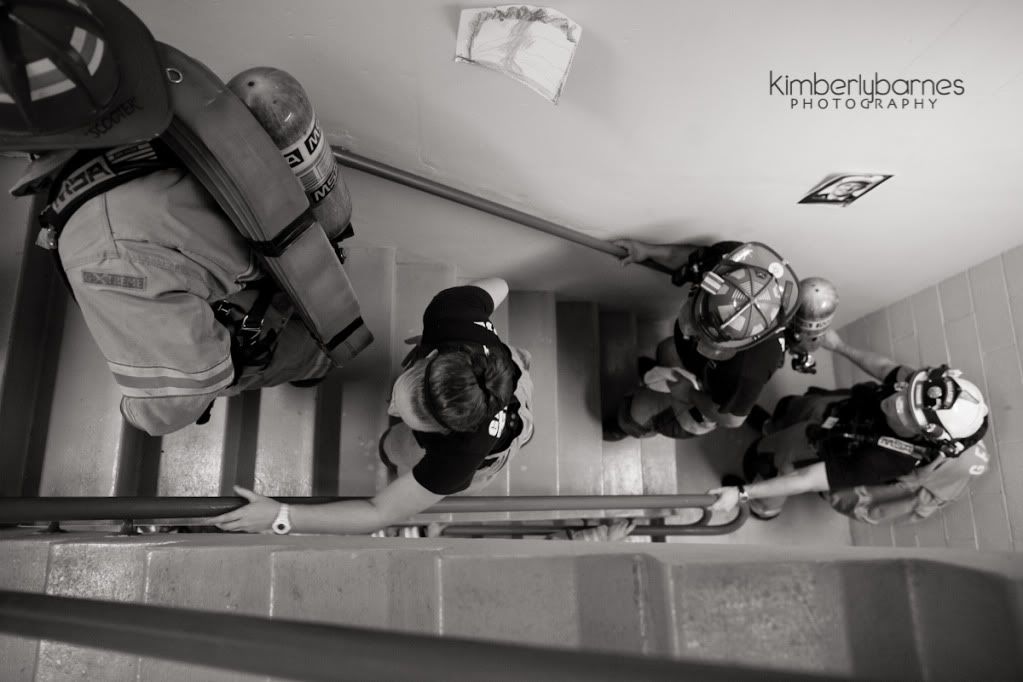 After emerging from the elevator on their final descent, the firefighters – tired, sweaty and sore – reached down for the photos they carried one last time, and announced to their friends and family the name of the firefighter they climbed for before ringing the final bell.
It's an event like no other, full of emotion and camaraderie. It makes me proud to be a part of something that honors heroes in such a unique way. Thank you Josh and Jessica for allowing me to play a part in such day of honor and remembrance.
Click here to view the rest of the photos from Sunday's Stair Climb. Individual photos and a full photo CD of all images are available for purchase.